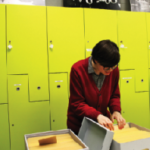 Liza Harrell-Edge is currently Manager of Digital Initiatives at the New School Archives and Special Collections. She previously worked at NYU's Fales Library on collections including the Kathleen Hanna Papers, the Erich Remarque Papers and the Sylvester Manor Archive.
Please describe your institution, its history, and mission.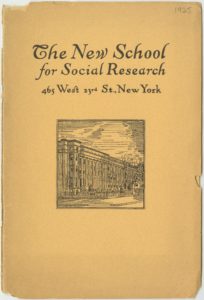 The current official mission of the New School is to "[prepare] students to understand, contribute to, and succeed in a rapidly changing society, thus making the world a better and more just place."
The New School Archives and Special Collections dates back to only 2012; its predecessor the Kellen Design Archives was founded in the 1990s and focused specifically on Parsons School of Design (a division of the New School) and design history. Our main mission is to document the history of the New School, and to support students in learning about and conducting archival research.
Please briefly describe the resources that can be found on your digital platform and how they relate to physical holdings (i.e., a selection, only certain specific collections, do not relate at all)?
We have just over eight thousand items available on our digital platform consisting of mostly digitized and some born-digital records from our our archival collections. Less than one percent of our physical holdings have been digitized, and those come from a mix of research requests and some digitization projects targeting specific collections.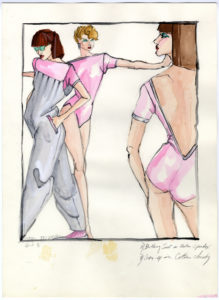 Describe your role in maintaining the digital platform. What sized staff helps maintain the platform? Do you have other responsibilities at your institution separate from the digital platform?
I am the main point person doing day to day maintenance, making minor modifications and improvements, and troubleshooting if (when) something goes wrong. We also have the support of the Director of Digital Libraries and Technical Services, who helps maintain the libraries' servers, including the one running CollectiveAccess. I have two colleagues who helped with decisions about what metadata schema to use when we were first setting up the system, and they continue to contribute catalog records and offer feedback about improvements that can be made. I do have other responsibilities, and it varies a lot what portion of my time I spend managing the digital platform: sometimes it's the bulk of what I do, and sometimes it's relatively little. On the whole, I would say it takes up about half of my time.
How would you characterize the known user base of your platform? What methods do you employ to increase discoverability and traffic, and have they been successful?
I know very little about our user base. We do have Google Analytics installed, and from that we can see we get on average about 1500 users conducting about 2000 sessions a month. That number went up a lot in the first few years since we launched the site and has pretty much leveled off. We make our records available through DPLA and the OCLC Digital Collections Gateway, which each bring in a relatively small amount of traffic.
Describe the software or system you use to manage and present your collection. Why was this system was chosen? (If you are unsure of the software and/or system, please describe the general requirements you had when the platform was created).
We use CollectiveAccess, which we chose primarily for its flexibility, and its capacity to work with text documents, as well as the fact that it is open source.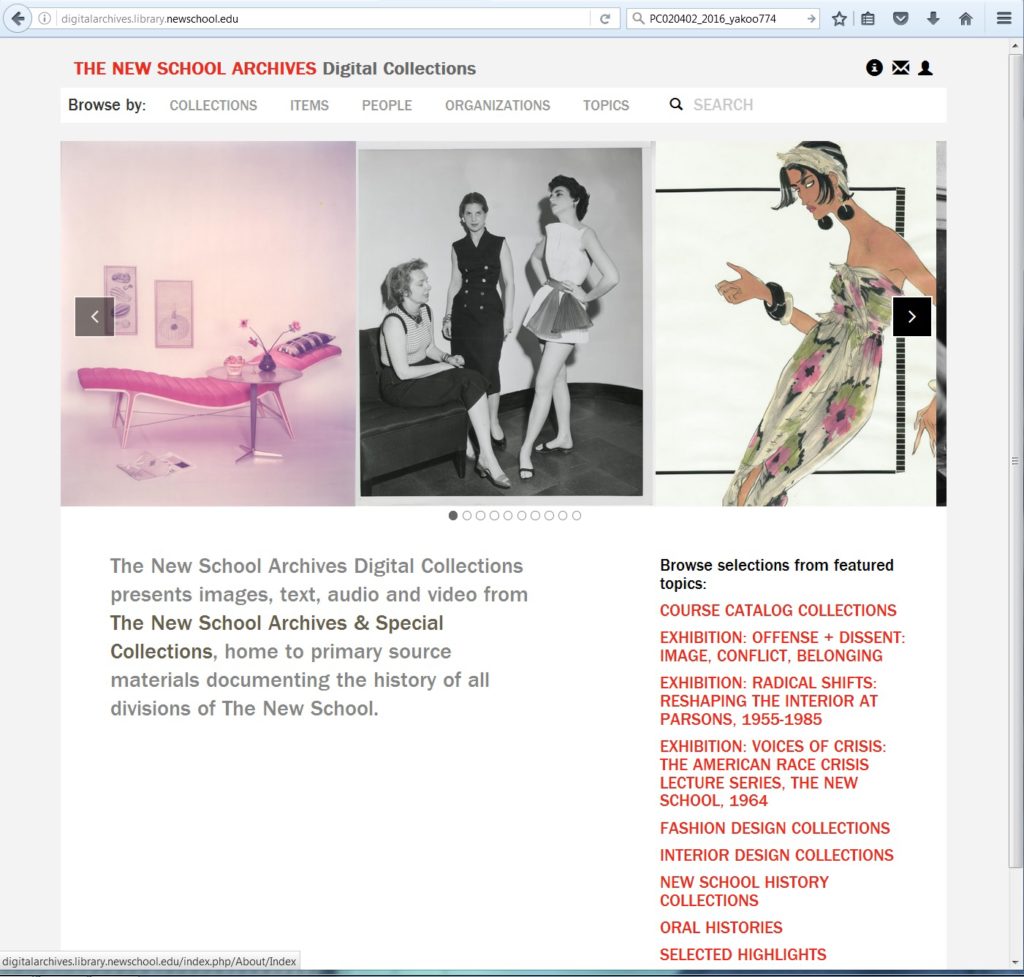 What standards are you using for your records, if any (controlled vocabularies, authorities, schema, etc.). If there was a clear decision-making process for any of these choices, please explain what it was. Are you currently using linked data in any way, and if so, how?
We use metadata schema based on PBCore and VRA Core 4. These decisions came out of ongoing discussions of archives staff. We draw from Library of Congress subject and name authorities and Getty Art and Architecture Thesaurus linked data sources.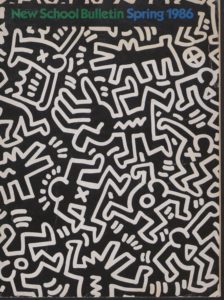 Do you have a wish list for future directions for your digital platform, and/or is anything new currently being developed? What are typical hurdles at your institution in actualizing such plans?
I would love to better link the content on our digital platform with other related archives, and particularly to do more with mapping relationships between people and organizations, and using those as entry points into our collections. We'd also really like to better integrate our digital collections with our archival description. The main hurdles for us are money and time — that's probably the case in a lot of places!
---
Liza Harrell-Edge will be speaking at the next METRO CollectiveAccess SIG meeting on March 6, 2017 in New York City. Liza will talk about her experience upstreaming New School Archives digital collections metadata to DPLA (the Digital Public Library of America) through METRO's service hub ESDN. Chris Stanton of ESDN/METRO will discuss the technical and metadata requirements for CollectiveAccess users who want to contribute to DPLA, with an emphasis on contributing through the ESDN service hub as METRO members. RSVP required. More information.